Website Security and Maintenance Plan
Now we have successfully built your website it's important that it is well maintained and and continuously optimised.  
Once a website is online, it's critical to safeguard it not just from viruses and hackers who may take it down and harm your Google rankings, but also to maintain the site's tools up to date and to ensure that the site as a whole runs swiftly and effectively.
All of this and more is included in our monthly subscription. Essentially, we're on your side, ensuring that your site is secured, updated, maintained, backed up, and running smoothly month after month.
1) UPDATES & OPTIMIZATION
We keep your site updated, maintained, cleaned and running smooth and fast.
WordPress, theme monitored & updated
Site cleared and optimized weekly
Plugins monitored and updated
Up-to-Date Terms of Use and Privacy Policy pages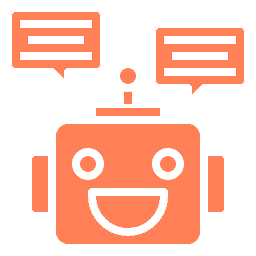 2) MONITORING & PROTECTION
Your site is monitored and protected from spam, malware and other evil internet forces.
Website protection
Daily scanning
Hackers & spam denied
Website monitoring
3) BACKUPS & RESTORE POINTS
Your site is backed up weekly in multiple locations and can be restored at any time.
Weekly website backups
On & off-site backup locations
Daily restore points

3) Monthly Reports
We send you a monthly report of your page views, site traffic and more.
Monthly google analytics report of page views, site traffic details and more
Monthly page speed reports.
Detailed reports on what's been done to keep your site updated and secure.
Bonus Updates
I will offer 1 hour of updates every month! You'll have the piece of mind that your website is safe and you have me available for any edits or changes once a month.  Perfect for adding blogs and images.  
Website Security and
Maintenance Plan from
£75 p/m
I offer a price break for multiple sites
No terminations fees
Emailed monthly reports
Fast high level support
Frequently Asked Questions!
Do you offer Web Hosting as well?
Yes, we can host your website(s) and integrate it with our maintenance plan at a discounted monthly or annual charge. For a quote, please contact us!  Or you can sort hosing yourself, we recommend Cloudways
What happens if I don't have your maintenance plan?
There's a lot that may go wrong if you decline our maintenance package. Here are the top reasons I think it's important to keep your website up to date:
The site will be unoptimized, resulting in poor performance, long loading times, and a progressive drop in Google SEO ranks.

The site's tools, plugins, themes, and WordPress itself will fast become obsolete, which is the most common reason of website hacking.

It's critical to maintain all of your website's tools and plugins current.




Because you won't have any backups or restore points, if your site is hacked or compromised, you risk losing all of your content, pages, and Google rating.

You will not receive a monthly report summarising your site's traffic, page views, and other statistics.

Most importantly, you will no longer have us as your go-to webmaster for rapid updates, modifications, and website difficulties.
What if I pass and my site gets hacked?
We can clean up your site for a one-time price of £250, and then put you on our monthly plan to ensure it stays clean and safe from hackers.